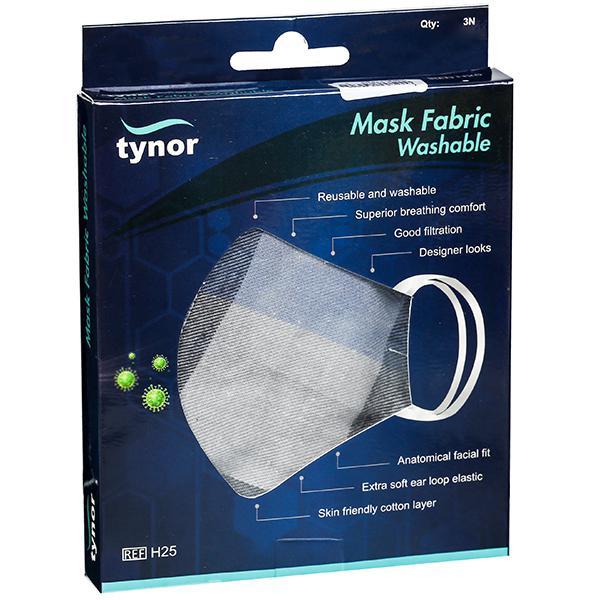 Product Description
Product Information: This mask keeps you safe by protecting from many airborne pollutants, certain virus, bacteria & other microbes, and allergies due to pollen, mold, fungus, pollutants etc
Features:
Reusable and washable, ensure high hygiene
Supreme breathing comfort
Good filtration
Designer looks
Anatomic facial fit
Extra soft ear elastic
Skin friendly cotton layer
Meant for general use
Intended Use:
Tynor Mask Fabric Washable is a user friendly, hygienic protective mask with 3 layers filtering fabric. Designed for superior breathing comfort with low resistance to inhalation and exhalation. Entire mask is a respirator with good filtering property. High hygiene, possibility of reuse with washing is the hallmark of this product.
Get in touch with us